Measuring wind in complex terrain can be difficult.
In complex terrain you're quickly out of the range of standards, and it's not easy to put masts up.

Use our wind lidar expertise to get the data you need quickly and safely. We provide results that are easy to understand and actionable.
Every situation is different
Getting the best data means understanding why data are needed. We work with you to make sure that a measurement campaign can deliver those results. That could mean using models for post-processing, using scanning lidar instead of profilers, and many other options.
We know what can be done
We keep up to date with the latest R&D, best practices, and standards to find out what's possible and what's acceptable to investors. We work with all of the lidar vendors and leading specialists to implement solutions designed for your needs.
We're also active members of the Consortium for the Advancement of Remote Sensing (CFARS), we contribute to the groups that develop International Electrotechnical Commission (IEC) standards, and are regular participants in the German Fördergesellschaft Windenergie (FGW). We've also led international wind lidar collaborations through IEA Wind Task 32 on wind lidar, and are now leading the digitalisation activities in the new IEA Wind Task 52, "Large-scale deployment of wind lidar".
Our experts are well-placed to help you make confident steps with wind lidar.
Ines Würth
Dipl.-Ing.
Consultancy lead
Ines is an aerospace engineer and measurement expert with a focus on wind turbine power performance testing and wind power forecasting. She has 10 years experience in data analysis and international R&D project management. As a team lead at the University of Stuttgart she learned how to be at the forefront of new technologies and implement new ideas quickly.

Ines now leads enviConnect's wind lidar consultancy activities.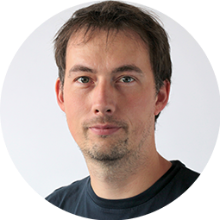 Martin Hofsäß
Dipl. -Ing.
Lidar expert
Dipl. –Ing.in aerospace engineering with more than 10 years of experience in the wind energy sector. Management and participation in national research projects, special expertise in in-situ and lidar measurements and data analysis.
Related experience
IEA Wind Task 52
Leading theme 3 on 'Connecting wind lidar'
IEA Wind Task 32
Joint Operating Agents of a global RD&D collaboration to identify and mitigate the barriers to the adoption of wind lidar for wind energy applications
ANWIND
Design and build lidars and drones for high resolution wind measurements in wind farms
VorKast
Development of lidar-based forecasts
Lidar Complex
Lidar measurements in complex terrain